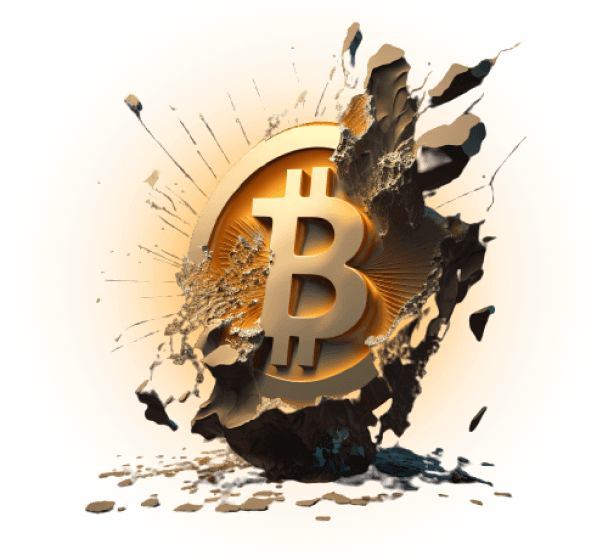 How To Get Bitcoins
Getting a bitcoin Wallet (REQUIRED)
Before you start buying bitcoins, you need a way to store them. A bitcoin wallet is like a bank account exclusively for digital currency. There are dozens of different types of bitcoin wallets that offer varying degrees of security.
BITCOIN WALLETS THAT ACCEPT USA & OTHER COUNTRIES
OTHER BITCOIN WALLETS - USA CUSTOMERS ARE NOT ACCEPTED
Xapo.com - www.xapo.com ( Deposit using Bank Wire Transfer, SEPA & NETeller )
SpectroCoin - www.spectrocoin.com ( Deposit using Credit/Debit Card, Skrill, OKPAY, Perfect Money, Payeer, SEPA, Bank Wire )
Most bitcoin wallets fall into one of three categories: software wallets, which store bitcoins on your computer; online wallets, which are web-based services that store you bitcoins on their servers; and "vault" services, which keep your bitcoins in secure remote, offline storage. Some people even print out their bitcoin keys and keep them in a paper wallet. Multisig wallets are also becoming popular because they require multiple passwords to authorize transactions.
All of your options for storing bitcoins come with their own security risks. If storing bitcoins on your hard drive, be sure to back up your wallet on a regular basis in case your computer crashes. Online wallets are vulnerable to hackers, so carefully research a company's security features before trusting them with your bitcoins. Coinbase.com has a great article describing the major bitcoin wallets available in different countries.
FUND YOUR ONLINE WALLET USING A BITCOIN ATM
Search for a Bitcoin ATM in your location. (950+ ATM's Worldwide)


Bitcoin ATMS are popping up all over the globe. They work just like in-person exchanges. To use a bitcoin ATM, you need a smartphone with your online wallet software installed. When you put cash into the machine, it will produce an QR code for you to scan, which transfers bitcoins to your wallet. Like traditional ATMs, bitcoin ATMs can charge service fees usually ranging from 3-8 percent in addition to the standard exchange rate. Coin ATM Radar has a map for where you can find bitcoin ATMs anywhere in the world.
DEPOSIT TO YOUR WALLET USING ONLINE BITCOIN EXCHANGES
Online exchanges offer the quickest and easiest avenue for obtaining bitcoins. You can find online exchanges that accept any type of payment including debit cards, credit cards, wire transfers, MoneyGram, Western Union or even money orders. Most wallet services will have the current exchange rates listed on their website. When choosing an online service, read other users' reviews to make sure the company has a good reputation.
BITCOIN EXCHANGE WEBSITES THAT ACCEPT USA & OTHER COUNTRIES
CEX.io - www.cex.io ( Deposit using Credit/Debit card, Bank Transfer or CryptoCapital )
Bitstamp.net - www.bitstamp.net ( Deposit using Credit/Debit card or Bank Transfer )
Kraken.com - www.kraken.com ( Deposit using your Bank Account )
Some of the largest online trading exchanges for digital currency right now include: CEX.io; Bitstamp and Kraken in the U.S.; and Huobi, OKCoin and BTCC in China. You can find more information about the leading exchanges in your country at howtobuybitcoins.info. Quadrigacx.com is another great resource that is specific to Canada, and Cex.io is a highly reputable exchange for users in the U.S. and the U.K.
BUYING AND SELLING BITCOINS
Bitcoins can be purchased from online or in-person exchanges. Before you start buying digital currency, check the current exchange rates. Bitcoin values fluctuate, which is something you must always keep in mind when using them.
IN-PERSON BITCOIN PURCHASES
You can also purchase bitcoins with cash from individuals or in-person exchanges. This process is even quicker than buying from an online exchange, and you don't have to share any personal information beyond your bitcoin wallet address; however, there are some precautions you should take. Since a single bitcoin costs hundreds of dollars, carefully vet anyone you meet online before meeting them in person, and stay on your guard to avoid theft. Choose to meet in a safe, public place where you will both have access to the internet as you will need it to complete the transfer.
Visiting LocalBitcoins.com is a legitimate way to connect with in-person traders, negotiate prices and arrange transactions. The website also offers an escrow service to protect the privacy of buyers and sellers. You should also check Meetup.com to see if there is a bitcoin group near you. Meetup groups are great way to safely transfer bitcoins and learn more about digital currency.
Be aware that in-person bitcoin purchases usually come with fees. For example, an individual seller may add an extra 5 percent to the cost for their time and effort.
HOW TO STAY SAFE WHILE USING BITCOINS
As with any digital transaction, you should be highly selective with who you share your debit card number or PayPal account when buying bitcoins. In addition to stealing your payment information, it is possible for individuals or companies to use a "chargeback" to cancel the transaction after you have already paid, which allows them to keep both your money and their bitcoin. This highly unethical and exploitative tactic is well known to bitcoin traders, so no reliable exchange would do such a thing without irreparably damaging their reputation; nonetheless, you should always look up reviews of a company before trusting their services.
While online wallets and exchanges require proof of identity to safeguard your account, they do not deliver the same level of security that banks offer. Digital currency services usually carry little or no insurance in the event that the company goes out of business or if your bitcoins get stolen by hackers. For example, Mt. Gox was a high profile exchange based in Japan that lost over half-a-billion dollars worth of bitcoins in a cyber heist, and users had no recourse for getting their funds back.
Most governments do not acknowledge bitcoins as legal currency, so they are unwilling to prosecute bitcoin thieves. Some of the bigger exchanges have successfully replaced their customers' bitcoins following a cyber attack, but there are no laws that protect your bitcoin holdings. Of course, anyone who has access to your online wallet's password can spend your bitcoins, so don't write it down or share it with anyone.
Now you should feel prepared to safely purchase and spend digital currency. You can get additional information and support from one of the many bitcoin forums and YouTube tutorials on the subject. Bitcoins allow you to access many new goods and services, and more businesses will start accepting them as digital currency becomes more popular. The value of bitcoins has steadily risen over the past few years, and while it is impossible to predict future exchange rates, there's a good chance that any bitcoins you purchase today will be worth more later if you choose to cash them out.